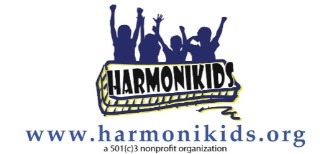 Since 1985 providing...
"The healing joy of music... right under a child's nose."


Gary with child earthquake survivors in Haiti
Click here for video
"I cannot express enough gratitude for what you have done for the kids, the harmonica and for Hohner.
Without you, we would be less of a brand."
~ Clay Edwards, CEO, Hohner Inc

.
"I am heartily  of Harmonikids. We have seen the
power of music in transforming young lives. Gary Allegretto
and his work is most worthy of support."


~ Dan Aykroyd, House of Blues Foundation
In 1985 while voluntarily performing Blues concerts for infirmed children in the playroom of the Sloan Kettering Cancer Hospital in New York City, Gary noticed how the kids were irresistibly drawn to his harmonica. They shrieked with joy at the unexpectedly rich sound of this magical little instrument cupped in his hands. But they not only wanted to hear the Blues ~ they wanted to play it! Shortly thereafter Allegretto founded his 501(c)3 nonprofit organization aimed to provide harmonica music therapy to special needs kids. Insightfully, he incorporated his artist endorsement by Hohner to acquire harmonicas at an affordable price. Further Gary developed a one-of-a-kind teaching method designed to first captivate kids' fascination with a Blues performance and then teach them to play in minutes. In fact, his approach mirrors the harmonica itself – characterized by simplicity and child-friendliness. His innovative lessons draw out the children's innate musical abilities – it is therefore no surprise that they are as effective as they are entertaining.

In Allegretto's words, "Through Harmonikids I have the privilege of playing for thousands of physically, emotionally and/or economically challenged kids, introducing them to the magic of Blues harmonica. Then I give them shiny new instruments and gentle, entertaining music lessons, often in the most devastating times of their lives. In spite of their hardships, kids are irresistibly drawn to the harmonica with it's child-friendly simplicity, pocket-sized portability, and warm voice-like tone. It provides a positive means of self-expression crucial to their recovery. In addition to the post-traumatic stress relieving benefits, I have seen Harmonikids programs effectively replenish self-esteem, confidence, hope, and joy into children's lives. Simply stated, Harmonikids provides the joy of music with harmonicas and songs to nurture their spirits and help them return to being children again…. or as I like to say, they happily find the healing power of music ~ right under their nose!"

To date, Gary's humanitarian programs have served to keep the Blues alive by using it to touch and make a difference in over 20,000 young lives around the globe. Indeed it is his passion and purpose - he receives no salary or monetary compensation for his work. He has channeled the therapeutic healing power of music to kids with incredible material, physical and/or emotional challenges widely ranging from traumatic stress, to learning disabilities, to abuse or abandonment, to health problems as grave as terminal illness. Gary's programs have reached facilities that widely range from Children's hospitals, Ronald McDonald Houses, burn recovery centers, juvenile detention homes, orphanages, and evacuee facilities such as a FEMA trailer village and refugee camps and beyond.

Of prominent interest, in 2005 Gary took 1000 harmonicas and gave lessons to children in the refugee camps and orphanages of North Sumatra who were severely traumatized by the Tsunami. Here in the States, he provided the same aid to the traumatized kids evacuated from New Orleans following Hurricane Katrina both in a FEMA trailer village and at the Martin Luther King School in the devastated Ninth Ward. There in the birthplace of so much Blues and Blues-influenced music, these missions had special purpose for him. In May 2010, Gary brought 1000 harmonicas and his Blues music therapy to child earthquake survivors - many who are also victims of child slavery amidst the overwhelming destruction in Port Au Prince, Haiti. Although these children had never heard harmonicas or Blues before, they quickly caught on with joyous enthusiasm. As always introducing and playing the Blues was an integral part of his missions. Gary's work as musician, educator, and humanitarian has and continues to create social change, on a global level.

Allegretto's Harmonikids projects have been praised in the pages of Child Magazine, Vogue, Blues Revue, Living Blues, Big City Blues, Blues Matters, BluesWax, Blues Blast, and American Blues News Magazines and dozens of news publications. Harmonikids has also been featured on The Today Show, PBS News, and many local News programs. 

Harmonikids has visited hundreds of facilities and worked with thousands of children. To find out more about Gary's work and Harmonikids' projects, visit
www.harmonikids.org
 .